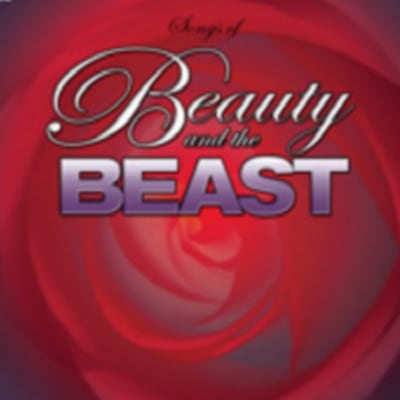 Beauty and the Beast
full album
For community and school groups or aspiring performers seeking accompaniment karaoke tracks for Beauty and the Beast, or just Disney-addicted kids tired of singing a capella or belting along with the singers on the soundtrack or cast albums, the accompaniment tracks here will do the trick. Nominated for nine Tony Awards in 1994, Beauty & the Beast is a popular stage show based on the Disney animated film. There are 32 tracks on this album: Tracks 1-16 contain the background tracks and guide vocals; tracks 17-32 contain the accompaniment tracks alone. This album is a re-recording in the original show key and show tempo.
Full Album
$29.95 or License for Theater ($600)
Songs Included
Note: Theater license is for the songs included below. No additional tracks are provided.
Track previews contain a watermark every few seconds. Purchased files do not contain any watermarking.


1. Belle
guide vocal track from Beauty and the Beast
---
2. No Matter What
guide vocal track from Beauty and the Beast
---
3. Me
guide vocal track from Beauty and the Beast
---
4. Belle Reprise
guide vocal track from Beauty and the Beast
---
5. Home
guide vocal track from Beauty and the Beast
---
6. Gaston
guide vocal track from Beauty and the Beast
---
7. Gaston Reprise
guide vocal track from Beauty and the Beast
---
8. How Long Must This Go On
guide vocal track from Beauty and the Beast
---
9. Be Our Guest
guide vocal track from Beauty and the Beast
---
10. If I Can't Love Her
guide vocal track from Beauty and the Beast
---
11. Something There
guide vocal track from Beauty and the Beast
---
12. Human Again
guide vocal track from Beauty and the Beast
---
13. Maison Des Lunes
guide vocal track from Beauty and the Beast
---
14. Beauty and the Beast
guide vocal track from Beauty and the Beast
---
15. A Change In Me
guide vocal track from Beauty and the Beast
---
16. The Mob Song
guide vocal track from Beauty and the Beast
---
17. Belle
accompaniment track from Beauty and the Beast
---
18. No Matter What
accompaniment track from Beauty and the Beast
---
19. Me
accompaniment track from Beauty and the Beast
---
20. Belle Reprise
accompaniment track from Beauty and the Beast
---
21. Home
accompaniment track from Beauty and the Beast
---
22. Gaston
accompaniment track from Beauty and the Beast
---
23. Gaston Reprise
accompaniment track from Beauty and the Beast
---
24. How Long Must This Go On
accompaniment track from Beauty and the Beast
---
25. Be Our Guest
accompaniment track from Beauty and the Beast
---
26. If I Can't Love Her
accompaniment track from Beauty and the Beast
---
27. Something There
accompaniment track from Beauty and the Beast
---
28. Human Again
accompaniment track from Beauty and the Beast
---
29. Maison Des Lunes
accompaniment track from Beauty and the Beast
---
30. Beauty and the Beast
accompaniment track from Beauty and the Beast
---
31. A Change In Me
accompaniment track from Beauty and the Beast
---
32. The Mob Song
accompaniment track from Beauty and the Beast
---