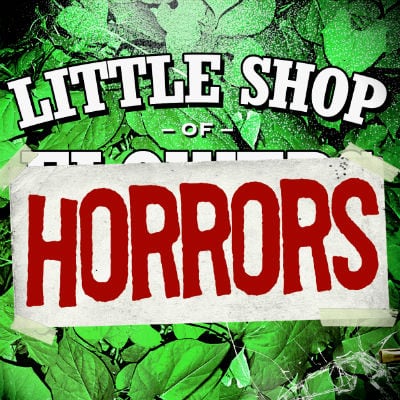 Little Shop of Horrors
full album
Little Shop of Horrors is a comedy horror rock musical about a florist and his flesh-eating, blood-sucking alien plant. With music and lyrics by Alan Menken and Howard Ashman, this show is a favorite production of professional and amateur theater troupes alike. This album features 34 songs: tracks 1-17 are the guide vocal demonstration tracks, and tracks 18-34 are the accompaniment backing tracks.
Full Album
$29.95 or License for Theater ($600)
Songs Included
Note: Theater license is for the songs included below. No additional tracks are provided.
Track previews contain a watermark every few seconds. Purchased files do not contain any watermarking.


1. Prologue / Little Shop of Horrors
guide vocal track from Little Shop of Horrors
---
2. Skid Row (Downtown)
guide vocal track from Little Shop of Horrors
---
3. Da-Doo
guide vocal track from Little Shop of Horrors
---
4. Grow For Me
guide vocal track from Little Shop of Horrors
---
5. Ya Never Know
guide vocal track from Little Shop of Horrors
---
6. Somewhere That's Green
guide vocal track from Little Shop of Horrors
---
7. Closed for Renovation
guide vocal track from Little Shop of Horrors
---
8. Dentist
guide vocal track from Little Shop of Horrors
---
9. Mushnik and Son
guide vocal track from Little Shop of Horrors
---
10. Sudden Changes / Git It
guide vocal track from Little Shop of Horrors
---
11. Now (It's Just the Gas)
guide vocal track from Little Shop of Horrors
---
12. Call Back in the Morning
guide vocal track from Little Shop of Horrors
---
13. Suddenly Seymore
guide vocal track from Little Shop of Horrors
---
14. Suppertime
guide vocal track from Little Shop of Horrors
---
15. The Meek Shall Inherit
guide vocal track from Little Shop of Horrors
---
16. Sominex / Suppertime II
guide vocal track from Little Shop of Horrors
---
17. Finale (Don't Feed the Plants)
guide vocal track from Little Shop of Horrors
---
18. Prologue / Little Shop of Horrors
accompaniment track from Little Shop of Horrors
---
19. Skid Row (Downtown)
accompaniment track from Little Shop of Horrors
---
20. Da-Doo
accompaniment track from Little Shop of Horrors
---
21. Grow For Me
accompaniment track from Little Shop of Horrors
---
22. Ya Never Know
accompaniment track from Little Shop of Horrors
---
23. Somewhere That's Green
accompaniment track from Little Shop of Horrors
---
24. Closed for Renovation
accompaniment track from Little Shop of Horrors
---
25. Dentist
accompaniment track from Little Shop of Horrors
---
26. Mushnik and Son
accompaniment track from Little Shop of Horrors
---
27. Sudden Changes / Git It
accompaniment track from Little Shop of Horrors
---
28. Now (It's Just the Gas)
accompaniment track from Little Shop of Horrors
---
29. Call Back in the Morning
accompaniment track from Little Shop of Horrors
---
30. Suddenly Seymore
accompaniment track from Little Shop of Horrors
---
31. Suppertime
accompaniment track from Little Shop of Horrors
---
32. The Meek Shall Inherit
accompaniment track from Little Shop of Horrors
---
33. Sominex / Suppertime II
accompaniment track from Little Shop of Horrors
---
34. Finale (Don't Feed the Plants)
accompaniment track from Little Shop of Horrors
---