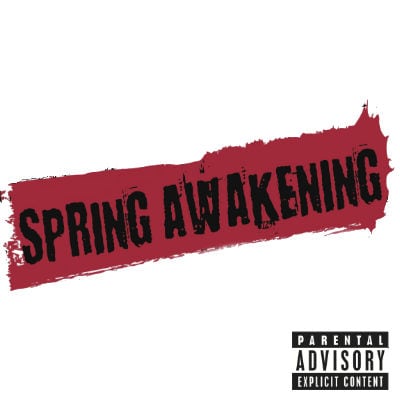 Spring Awakening
full album
Spring Awakening is a rock musical with music by Duncan Sheik about the story of a group of teenagers as they discover and explore their sexuality in late 19th century Germany. This album features 38 tracks. Tracks 1-19 contain the background tracks and guide vocals; tracks 20-38 contain the accompaniment tracks alone. This album is a re-recording in the original show key and show tempo. Parental Advisory: this music has explicit lyrics.
Full Album
$29.95 or License for Theater ($600)
Songs Included
Note: Theater license is for the songs included below. No additional tracks are provided.
Track previews contain a watermark every few seconds. Purchased files do not contain any watermarking.


1. Mama Who Bore Me
guide vocal track from Spring Awakening
---
2. Mama Who Bore Me (reprise)
guide vocal track from Spring Awakening
---
3. All That's Known
guide vocal track from Spring Awakening
---
4. The Bitch of Living
guide vocal track from Spring Awakening
---
5. My Junk
guide vocal track from Spring Awakening
---
6. Touch Me
guide vocal track from Spring Awakening
---
7. The Word of Your Body
guide vocal track from Spring Awakening
---
8. The Dark I Know Well
guide vocal track from Spring Awakening
---
9. And Then There Were None
guide vocal track from Spring Awakening
---
10. The Mirror - Blue Night
guide vocal track from Spring Awakening
---
11. I Believe
guide vocal track from Spring Awakening
---
12. The Guilty Ones
guide vocal track from Spring Awakening
---
13. Don't Do Sadness / Blue Wind
guide vocal track from Spring Awakening
---
14. Left Behind
guide vocal track from Spring Awakening
---
15. Totally Fucked
guide vocal track from Spring Awakening
---
16. The Word of Your Body (reprise)
guide vocal track from Spring Awakening
---
17. Whispering
guide vocal track from Spring Awakening
---
18. Those You've Known
guide vocal track from Spring Awakening
---
19. The Song of Purple Summer
guide vocal track from Spring Awakening
---
20. Mama Who Bore Me
accompaniment track from Spring Awakening
---
21. Mama Who Bore Me (reprise)
accompaniment track from Spring Awakening
---
22. All That's Known
accompaniment track from Spring Awakening
---
23. The Bitch of Living
accompaniment track from Spring Awakening
---
24. My Junk
accompaniment track from Spring Awakening
---
25. Touch Me
accompaniment track from Spring Awakening
---
26. The Word of Your Body
accompaniment track from Spring Awakening
---
27. The Dark I Know Well
accompaniment track from Spring Awakening
---
28. And Then There Were None
accompaniment track from Spring Awakening
---
29. The Mirror - Blue Night
accompaniment track from Spring Awakening
---
30. I Believe
accompaniment track from Spring Awakening
---
31. The Guilty Ones
accompaniment track from Spring Awakening
---
32. Don't Do Sadness / Blue Wind
accompaniment track from Spring Awakening
---
33. Left Behind
accompaniment track from Spring Awakening
---
34. Totally Fucked
accompaniment track from Spring Awakening
---
35. The Word of Your Body (reprise)
accompaniment track from Spring Awakening
---
36. Whispering
accompaniment track from Spring Awakening
---
37. Those You've Known
accompaniment track from Spring Awakening
---
38. The Song of Purple Summer
accompaniment track from Spring Awakening
---