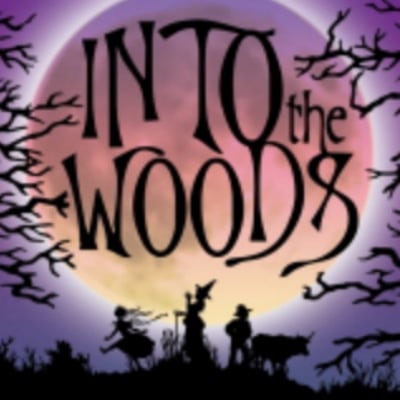 Into The Woods
full album
Background accompaniment tracks and guide demonstration from Stephen Sondheims Broadway Musical Into The Woods. Into the Woods was nominated for ten Tony Awards when it debuted on Broadway in 1988. Track provided by Stage Stars Records; Under license from Harry Fox. This album contains 18 Songs (36 tracks).
Full Album
$29.95 or License for Theater ($600)
Songs Included
Note: Theater license is for the songs included below. No additional tracks are provided.
Track previews contain a watermark every few seconds. Purchased files do not contain any watermarking.


1. Opening
guide vocal track from Into the Woods
---
2. Hello Little Girl
guide vocal track from Into the Woods
---
3. I Guess This is Goodbye / Maybe They're Magic
guide vocal track from Into the Woods
---
4. I Know Things Now
guide vocal track from Into the Woods
---
5. Giants in the Sky
guide vocal track from Into the Woods
---
6. Agony
guide vocal track from Into the Woods
---
7. It Takes Two
guide vocal track from Into the Woods
---
8. Stay With Me
guide vocal track from Into the Woods
---
9. On The Steps of the Palace
guide vocal track from Into the Woods
---
10. Finale Act 1
guide vocal track from Into the Woods
---
11. Witch's Lament
guide vocal track from Into the Woods
---
12. Any Moment
guide vocal track from Into the Woods
---
13. Moments in the Woods
guide vocal track from Into the Woods
---
14. Your Fault
guide vocal track from Into the Woods
---
15. The Last Midnight
guide vocal track from Into the Woods
---
16. No More
guide vocal track from Into the Woods
---
17. No One Is Alone
guide vocal track from Into the Woods
---
18. Finale Act 2
guide vocal track from Into the Woods
---
19. Opening
accompaniment track from Into the Woods
---
20. Hello Little Girl
accompaniment track from Into the Woods
---
21. I Guess This is Goodbye / Maybe They're Magic
accompaniment track from Into the Woods
---
22. I Know Things Now
accompaniment track from Into the Woods
---
23. Giants in the Sky
accompaniment track from Into the Woods
---
24. Agony
accompaniment track from Into the Woods
---
25. It Takes Two
accompaniment track from Into the Woods
---
26. Stay With Me
accompaniment track from Into the Woods
---
27. On The Steps of the Palace
accompaniment track from Into the Woods
---
28. Finale Act 1
accompaniment track from Into the Woods
---
29. Witch's Lament
accompaniment track from Into the Woods
---
30. Any Moment
accompaniment track from Into the Woods
---
31. Moments in the Woods
accompaniment track from Into the Woods
---
32. Your Fault
accompaniment track from Into the Woods
---
33. The Last Midnight
accompaniment track from Into the Woods
---
34. No More
accompaniment track from Into the Woods
---
35. No One Is Alone
accompaniment track from Into the Woods
---
36. Finale Act 2
accompaniment track from Into the Woods
---