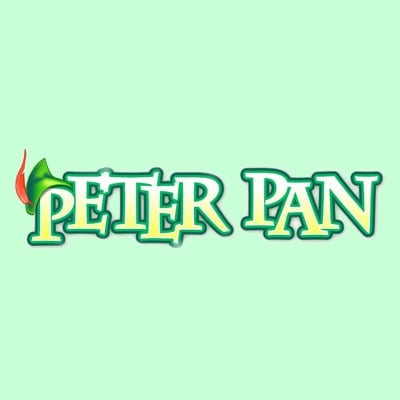 Peter Pan
full album
Peter Pan, the story of a mischievous boy who can fly and never grows up, is one of the most popular musical theater works in the Broadway repertoire. There are 28 tracks on this album: Tracks 1-14 contain the background tracks and guide vocals; tracks 15-28 contain the accompaniment tracks alone. This album is a re-recording in the original show key and show tempo.
Full Album
$29.95 or License for Theater ($600)
Songs Included
Note: Theater license is for the songs included below. No additional tracks are provided.
Track previews contain a watermark every few seconds. Purchased files do not contain any watermarking.


1. Tender Shepherd
guide vocal track from Peter Pan
---
2. I've Gotta Crow
guide vocal track from Peter Pan
---
3. Neverland
guide vocal track from Peter Pan
---
4. I'm Flying
guide vocal track from Peter Pan
---
5. Pirate March
guide vocal track from Peter Pan
---
6. Hook's Tango
guide vocal track from Peter Pan
---
7. Wendy
guide vocal track from Peter Pan
---
8. Hook's Tarantella
guide vocal track from Peter Pan
---
9. Mysterious Lady
guide vocal track from Peter Pan
---
10. I Won't Grow Up
guide vocal track from Peter Pan
---
11. Ugg A Wugg
guide vocal track from Peter Pan
---
12. Distant Melody
guide vocal track from Peter Pan
---
13. Captain Hook's Waltz
guide vocal track from Peter Pan
---
14. Finale
guide vocal track from Peter Pan
---
15. Tender Shepherd
accompaniment track from Peter Pan
---
16. I've Gotta Crow
accompaniment track from Peter Pan
---
17. Neverland
accompaniment track from Peter Pan
---
18. I'm Flying
accompaniment track from Peter Pan
---
19. Pirate March
accompaniment track from Peter Pan
---
20. Hook's Tango
accompaniment track from Peter Pan
---
21. Wendy
accompaniment track from Peter Pan
---
22. Hook's Tarantella
accompaniment track from Peter Pan
---
23. Mysterious Lady
accompaniment track from Peter Pan
---
24. I Won't Grow Up
accompaniment track from Peter Pan
---
25. Ugg A Wugg
accompaniment track from Peter Pan
---
26. Distant Melody
accompaniment track from Peter Pan
---
27. Captain Hook's Waltz
accompaniment track from Peter Pan
---
28. Finale
accompaniment track from Peter Pan
---